Bio-Clean Drain Treatments in Metairie and New Orleans LA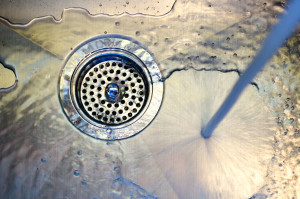 Is your drain clogging regularly? This means that dirt, grime, and waste have accumulated in your drain, causing regular clogging. A drain clog has the potential to stop your home or business from running smoothly. Grime build-up can begin to cause rancid sewer smells to seep into your kitchen or bathroom. Bienvenu Brothers offers Bio-Clean drain treatments for both residential and commercial applications. Bio-Clean is an innovative and environmentally beneficial way of clearing your drain.
I highly recommend Bienvenu for ALL your plumbing needs





"We were in a pinch when our kitchen sink stopped up on a Saturday evening of a HOLIDAY WEEKEND with several out of town guests staying with us. We needed to get the kitchen sink unclogged as soon as possible so I called Bienvenu Brothers Plumbing and they went above and beyond what I expected. They arrived on time, were professional and courteous, answered all of our questions, and most importantly got our sink working again! I highly recommend Bienvenu for ALL your plumbing needs!"
What Exactly Is Bio-Clean?
Bio-Clean is a non-poisonous blend of enzymes and bacteria that can clear your drain quickly and easily. Within just one hour after pouring Bio-Clean into your drain, the bacteria begin to eat through the grime and grit in your drain. The bacteria digest the waste and clean your drain naturally and completely. No toxic chemicals are released into the water, and we guarantee that your drain will have never been cleaner!
Where Can You Use Bio-Clean?
Bienvenu Brothers can use Bio-Clean in any drain. Here are just a few places where Bio-Clean can be applied to prevent clogs:
Kitchen sinks
Bathtubs
Showers
Laundry drains
Septic tanks
Garbage disposals
And much more!
Bio-Clean eliminates the need for any deodorant blocks or other toxic drain treatments. If you are tired of having a dingy and dirty drain, call Bienvenu Brothers. We are happy to provide you with a Bio-Clean drain treatment that will safely and effectively clear the grime build-up in your drain.
If you are interested in a Bio-Clean drain treatment for your home or business,
contact Bienvenu Brothers
. Call (504) 835-7783 to schedule your appointment today!