Garbage Disposal Repair in Metairie, LA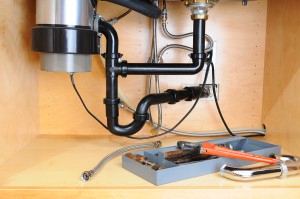 Commonly, garbage disposal repair in Metairie needs to be handled by the right team who understands the community's needs; this means everything from plumbing history to environment needs. If you have an older home in Metairie for example, you need a plumbing team who will take that into account. Even if you have a garbage disposal installed, your plumbing may not be able to handle it. That, and other garbage disposal scenarios, is where the Bienvenu Brothers come in.
I highly recommend Bienvenu for ALL your plumbing needs





"We were in a pinch when our kitchen sink stopped up on a Saturday evening of a HOLIDAY WEEKEND with several out of town guests staying with us. We needed to get the kitchen sink unclogged as soon as possible so I called Bienvenu Brothers Plumbing and they went above and beyond what I expected. They arrived on time, were professional and courteous, answered all of our questions, and most importantly got our sink working again! I highly recommend Bienvenu for ALL your plumbing needs!"
Garbage Disposal Maintenance
Let's say you have a garbage disposal that has broken down. Regular maintenance could have prevented that. With regular maintenance, you get both the debris cleanup and education from your plumbing professionals. Even if the debris or blockage is minimal, we'll find it and get it out for you. This prevents future damage. And what do we mean by education? We mean that we ensure you know after our maintenance check what can go down the garbage disposal and what simply cannot.
Garbage Disposal Replacement
If your garbage disposal isn't working, even after a maintenance check, then it may be time for a garbage disposal replacement. For this, you can also reach out to Bienvenu Brothers. No matter if you're the safest homeowner, some things still go down the drain, even if you don't mean them to. A replacement is an easy solution that Bienvenu can tackle for you.
Garbage Disposal Installation
For a new garbage disposal completely, look to the installation team at Bienvenu. Our pros understand that a garbage disposal make life easier. From cooking to cleaning to kitchen waste, garbage disposals serve a crucial need in your home. If you're considering this technology for your home, just like tons of other homeowners in Metairie, call us at Bienvenu.