Plumbing, Heating, and Cooling Services in Metairie, LA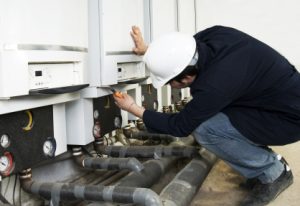 Taking care of your home usually offers a bit of peace of mind when everything is taken care of and functioning as it should. Unfortunately, any problem with your plumbing, heating, or cooling system can really turn the tables. Keeping your family in mind, you want these issues fixed as soon as possible to maintain a comfort level that everyone has become used to. At Bienvenu Brothers, we strive to not only offer comprehensive service, but also affordable service for homeowners and business owners in Metairie.
I highly recommend Bienvenu for ALL your plumbing needs





"We were in a pinch when our kitchen sink stopped up on a Saturday evening of a HOLIDAY WEEKEND with several out of town guests staying with us. We needed to get the kitchen sink unclogged as soon as possible so I called Bienvenu Brothers Plumbing and they went above and beyond what I expected. They arrived on time, were professional and courteous, answered all of our questions, and most importantly got our sink working again! I highly recommend Bienvenu for ALL your plumbing needs!"
Commercial and Residential Plumbing Services
The skilled technicians at Bienvenu Brothers are available to handle any and every commercial and residential plumbing need you may have. Everything from video camera inspections of your plumbing pipes to hot water heater installations, we can handle any task. We also offer sewer and drain cleaning, inspections, and more.
Along with plumbing services, we also offer service, repair, and installation for HVAC units in the home. These units ensure your entire building remains comfortable and cool. You can always count on our service to provide qualified technicians at affordable prices.
Tankless Water Heater Service
Hot showers not lasting as long as they used to? You may want to consider a tankless water heater for your home. Tankless water heaters work to instantly bring your home's water to the temperature you need so with a tankless water heater you never have to worry about running out of hot water again. Properly maintained tankless water heaters have a longer lifespan than traditional water heaters, and are more energy efficient than traditional water heaters meaning they can be better for the environment and better for your wallet. Upgrade to a tankless water heater today for endless hot water for all your household needs. Serving Metairie, LA call the tankless water heater service experts at Bienvenu Brothers today and schedule an appointment with our knowledgeable professionals to take care of your tankless water heater service needs.
Sewer And Drain Cleaning
If a drain is draining slowly it needs to be cleaned so you can get back to your routine. Clogged kitchen drains, bathroom drains, outdoor drains, and more the sewer and drain cleaning experts at Bienvenu Brothers can fix everything from household drains to complex sewer clean outs. Servicing Metairie, LA Bienvenu Brothers offers fast and friendly sewer and drain cleaning services at an affordable price. Schedule your sewer and drain cleaning today. Our team strives to provide the highest level of service to every client. We look forward to the opportunity to assist you and earn your business!
Why Metairie Chooses Us
We have worked in this industry since 1937. Being a family-owned and operated company, we have built a reputation throughout the entire Metairie community for integrity, experience, and affordability. Customers return to us because they trust our technicians will get the job done right the first time.
When you choose us, you can count on…
Dependable quality service from a licensed and insured company
Qualified technicians equipped with the latest technology, training, and parts
High quality service regardless of the scope of the job
Call Us Today
When you require the expertise of a trained plumber in Metairie, give us a call today. You can reach us at
(504) 835-7783
. Our technicians will have your system running smoothly in no time at all.