Plumbing Fixtures Sales & Service in Metairie & New Orleans, LA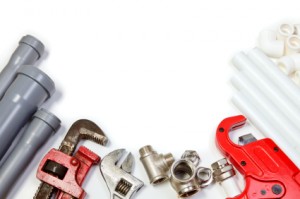 When you are trying to define the look and style of your kitchen or bathroom, you need the right plumbing fixture. With so many designs, brands, and materials to choose from, you may feel a bit overwhelmed with the selection. Have one of our experienced plumbers at Bienvenu Brothers help match you with the perfect fixture for your home or business. We have extensive knowledge regarding the features and warranties of all plumbing fixtures we carry. Give our office a call and schedule an appointment today!
I highly recommend Bienvenu for ALL your plumbing needs





"We were in a pinch when our kitchen sink stopped up on a Saturday evening of a HOLIDAY WEEKEND with several out of town guests staying with us. We needed to get the kitchen sink unclogged as soon as possible so I called Bienvenu Brothers Plumbing and they went above and beyond what I expected. They arrived on time, were professional and courteous, answered all of our questions, and most importantly got our sink working again! I highly recommend Bienvenu for ALL your plumbing needs!"
Plumbing Fixture Installation
When it comes to getting your plumbing fixture installed correctly, you need the help of a professional. Our licensed plumbers at Bienvenu Brothers know how to install, repair, and maintain a wide variety of plumbing fixtures. When it comes to fast and quality installation, you know you can trust our team to follow through.
Low Flow Plumbing Fixtures
Whether you are environmentally conscious or would enjoy a lower water bill, we can help you choose a low flow plumbing fixture for your residential or commercial property. These fixtures are incredibly efficient, produce less water waste, are quiet, and can save you money each month.
Antique Plumbing Fixtures
Sometimes newer isn't always what you are looking for. Antique plumbing fixtures are timeless and can add value and charm to every home. Bienvenu Brothers can help service and install antique plumbing fixtures to achieve that classic look you have always dreamed of.
Sanitation Plumbing Fixtures
Keeping your home clean and sanitary begins with your plumbing. Choosing the right sanitary plumbing fixture is key to efficiently flushing waste from your home and keeping your family safe and healthy. Ask our plumbers about our selection of sanitation plumbing fixtures.
If you would like more information about our plumbing fixture sales and service in Metairie and New Orleans,
Contact Bienvenu Brothers
at
(504) 835-7783
. We are happy to schedule your service for the Metairie and New Orleans area.