Furnace Maintenance Services in Metairie and New Orleans LA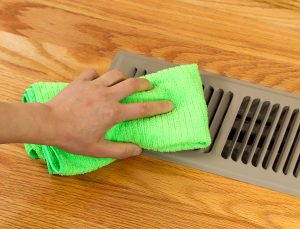 You rely on your furnace to keep you warm in the wintertime, and when it fails, there's no time to waste. No heat can mean dangerously cold conditions in your home, and if the temperatures outside are truly frigid, every minute your heat is off also puts your pipes at risk of freezing. You can count on our trustworthy, reliable technicians to be there to help you stave off a winter emergency.
I highly recommend Bienvenu for ALL your plumbing needs





"We were in a pinch when our kitchen sink stopped up on a Saturday evening of a HOLIDAY WEEKEND with several out of town guests staying with us. We needed to get the kitchen sink unclogged as soon as possible so I called Bienvenu Brothers Plumbing and they went above and beyond what I expected. They arrived on time, were professional and courteous, answered all of our questions, and most importantly got our sink working again! I highly recommend Bienvenu for ALL your plumbing needs!"
Can I Fix My Furnace Myself?
Furnaces are not DIY repairs. They are complicated machines, and it takes an experienced professional to detect why you're being left in the cold. Our technicians can locate the trouble and take care of it, whether you need a simple repair, replacement parts, or the installation of a new unit.
What Are Common Furnace Problems?
Your furnace is full of motors, fans, belts, and bearings, and even a small problem can degrade its performance or cause it to stop working entirely. Other possible trouble spots if your furnace isn't operating properly include…
A dirty filter: If the air filter isn't replaced regularly, it can clog and hinder the flow of air through the furnace. Not only can this prevent the hot air from circulating efficiently through your house, but the added strain on your furnace can also shorten its overall lifespan.
Problems with the pilot light: If your pilot or ignition control system isn't working properly, the furnace can't fire up to heat your house.
A faulty Thermostat: The thermostat controls your home's temperature, so if it isn't working properly you could be too hot or too cold, or the whole unit may even shut down.
Who to Call
Give the experienced furnace maintenance experts at
Bienvenu Brothers
a call today to learn more about your repair and maintenance options. We'll be more than happy to answer whatever questions you may have.  Give us a call at
(504) 835-7783
 today.