Plumbing Services in River Ridge, LA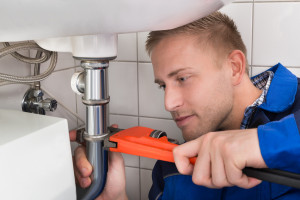 Just northeast of a bend in the Mississippi River, River Ridge sits in Jefferson Parish. This little area may be small, but it is full of character. It acts as a perimeter community to New Orleans, has French roots in its history, and only stretches about 4 square miles total. Knowing this history and the age of homes and businesses in the area, we at Bienvenu Brothers can say that River Ridge is a key place for plumbing problems. As such, we aim to be River Ridge's plumbing solution.
I highly recommend Bienvenu for ALL your plumbing needs





"We were in a pinch when our kitchen sink stopped up on a Saturday evening of a HOLIDAY WEEKEND with several out of town guests staying with us. We needed to get the kitchen sink unclogged as soon as possible so I called Bienvenu Brothers Plumbing and they went above and beyond what I expected. They arrived on time, were professional and courteous, answered all of our questions, and most importantly got our sink working again! I highly recommend Bienvenu for ALL your plumbing needs!"
Water Solutions in River Ridge
Plumbing in River Ridge isn't all about pipes and drains; it's also about possible water damage. Since we are so close to a body of water, our homes and foundations are susceptible to water leaks, and we have to implement strategies to prevent that possibility. The common water leak solution we at Bienvenu Brothers like to install is a sump pump. This device acts to pump excess water away from your home. It collects the water within its basin and flushes it out to an area far from your foundation.
Due to precipitation or the accumulation of groundwater, River Ridge residents find themselves in need of sump pumps often. We are happy to oblige, explaining the process and showing you how it works.
Long-term Plumbing Care
If you're in a home in River Ridge, chances are you're going to stay there a while. This area is safe, quiet, friendly, and comfortable. We understand that completely. Because families put their roots down in River Ridge, we offer long-term plumbing care. This means regular maintenance checks, thorough annual inspections, and even periodic drain cleaning. Part of being a business in this community is supporting our customers here.
Need a River Ridge Plumber?
If you're in need of a River Ridge plumber, look no further than Bienvenu Brothers. We pride ourselves on our dedication to this community, and we fully understand your plumbing needs.
Driving Directions From River Ridge, LA to Our Location
Driving Time By Car : 17 min via Metairie Rd
>> Take Robin Ln to Citrus Rd
Head northeast on Garden Rd toward Charlotte Dr, Turn right onto Robin Ln
>> Take Earhart Expy, Airline Dr and Metairie Rd to Elmeer Ave in Metairie
Turn left onto Citrus Rd, Turn left onto Hickory Ave, Turn right onto Dock St, Turn left onto Dickory Ave, Use the right 2 lanes to turn right onto Earhart Blvd/Earhart Expy (Continue to follow Earhart Expy), Use the right lane to take the LA-3152 N/Clearview Pkwy ramp, Merge onto LA-3152/S Clearview Pkwy, Turn right onto Airline Dr, Turn left onto Severn Ave, Turn right onto Metairie Rd, Turn left onto Elmeer Ave.
Get Google Maps Direction Of Our Location HERE
Contact the team at
Bienvenu Brothers
for a River Ridge drain cleaning or plumbing service. We're here to help our community!
(504) 835-7783