Plumbing Services in Destrehan, LA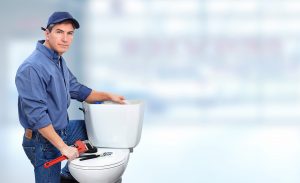 In Destrehan, it is safe to say that we're one of those traditional Louisiana towns. We have old history paired with local population growth. Even our name is based around our town's foundation nearly two hundred years ago. Needless to say, we have deep roots. What that means for our plumbing, though, is that homes have plumbing systems at varying ages.
I highly recommend Bienvenu for ALL your plumbing needs





"We were in a pinch when our kitchen sink stopped up on a Saturday evening of a HOLIDAY WEEKEND with several out of town guests staying with us. We needed to get the kitchen sink unclogged as soon as possible so I called Bienvenu Brothers Plumbing and they went above and beyond what I expected. They arrived on time, were professional and courteous, answered all of our questions, and most importantly got our sink working again! I highly recommend Bienvenu for ALL your plumbing needs!"
Older Destrehan Plumbing Might Need Replacement
If you have older plumbing in Destrehan, it might be time for a replacement. That can mean a variety of things; it can mean you need a full plumbing system replacement that might cost you a pretty penny, but it is worth it in the long run. A replacement might mean that you only invest in the key parts that need replacing, not the entire system. Finally, it can mean the replacement of a kitchen drain, a heavy-use toilet that wastes water, or even a low-flow shower head. Whatever the replacement, make sure you enlist Bienvenu Brothers. We know that Destrehan has its own priorities, so we work on your schedule, not against it, to ensure your plumbing is up to par, if not beyond it.
Repair Work in Destrehan
For those moments when only repair work is needed, you can also enlist our stellar team. The beauty of Bienvenu Brothers is that we grew up here – heck, our name is French and Creole – and you know that means we know our state; we know our needs, our priorities, and what needs repair instead of a full replacement. If you just have a part that requires repair, look to us. We won't try to oversell you or get you to buy something you don't want. Repair is just that: repairing what's broken and leaving the rest.
Priorities in Destrehan
The priorities of our community include friends, family, and a simple life. We don't make any fuss about living in a small town, but we do love it. We respect that our great city has history behind it. Here at Bienvenu Brothers, our team isn't going to disrespect that. We appreciate the small-town feel and are going to honor it just like you would. That's the only way we operate at Bienvenu.
Driving Directions From Destrehan, LA to Our Location
Driving Time By Car : 20 min via I-310 N and I-10 E
>> Get on I-310 N
Head south on Lorraine St toward Amie St, Turn right onto River Rd, Turn right to merge onto I-310 N toward New Orleans
>> Continue on I-310 N. Take I-10 E to S Interstate 10 Service Rd E in Metairie. Take exit 228 from I-10 E
Merge onto I-310 N, Use any lane to take exit 1A to merge onto I-10 E toward New Orleans, Use the right 2 lanes to take exit 228 toward Bonnabel Blvd
>> Follow S Interstate 10 Service Rd E to Elmeer Ave
Merge onto S Interstate 10 Service Rd E, Keep right to stay on S Interstate 10 Service Rd E, Turn right onto Elmeer Ave.
Get Google Maps Direction Of Our Location HERE
If you're looking for something to do in Destrehan, consider commuting to a
Saints game
– lots of the team members are from our area. If you're looking for something local, try the best cup of coffee at
PJ's Coffee
. And if you're looking for the right plumber, you know to call Bienvenu!
(504) 835-7783