Plumbers, Heating, & Air Conditioning in Baton Rouge, LA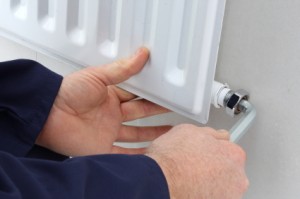 Because Baton Rouge is the capital of Louisiana, it is bound to see more diverse types of plumbing, heating, and air conditioning than smaller cities. This is because homes in this city vary greatly in structure, age, and architecture. Since that is the case, we at Bienvenu Brothers have to approach every Baton Rouge, LA job we do as if it's a whole new scenario…because it usually is!
I highly recommend Bienvenu for ALL your plumbing needs





"We were in a pinch when our kitchen sink stopped up on a Saturday evening of a HOLIDAY WEEKEND with several out of town guests staying with us. We needed to get the kitchen sink unclogged as soon as possible so I called Bienvenu Brothers Plumbing and they went above and beyond what I expected. They arrived on time, were professional and courteous, answered all of our questions, and most importantly got our sink working again! I highly recommend Bienvenu for ALL your plumbing needs!"
Plumbing Services
When it comes to plumbing services, it is crucial that our plumbers focus on the realities of Baton Rouge. Sometimes, homeowners request service to their older pipes because there is a backflow issue. However, we get to the property and see that it is much more than that. Older plumbing is susceptible to damage from age or underground damage from tree roots.
Other times, the plumbing and pipes are newer but still have an issue. This could be first-time homeowners who are unsure of what can be flushed and/or sent down the drain and what cannot. As a result, we're often doing some plumbing training while doing the repair work.
Heating and Air Conditioning Service
As for our heating and air conditioning service, this too is an uphill battle in Baton Rouge, LA. That doesn't mean we're not up for the challenge, but it does mean that issues arise with HVAC systems all over the city and we must be prepared. It is key that the heating and air conditioning team you hire is skilled and knowledgeable on various things; this includes the temperatures seen in Louisiana, the common issues that cause HVACs to need repair, and even the long-term wear and tear that can lead to the need for a full unit replacement.
Furnace Repair
Have you noticed your furnace acting strange? Making weird noises? A lack of warmth in your space? It may be time to call an expert to investigate the problem. For fast, affordable furnace repair in Baton Rouge, LA- give Bienvenu Brothers a call. There's no need to freeze! We know furnace repair, and how to provide our customers with the peace of mind they seek after a furnace breakdown. Our experienced technicians are standing by to take your call.
Water Heater Services Baton Rouge
Whether you have a conventional water heater or a tankless water heater, Bienvenu Brothers can provide routine maintenance and emergency water heater services to customers across Baton Rouge. We specialize in:
Water heater cleaning and maintenance
Water heater repair
Water heater installation
Let us handle all of your water heater servicing needs!
Driving Directions From Baton Rouge, LA to Our Location
Driving Time By Car: 1 h 11 min via I-10 E
>> Get on I-10 E from N Foster Dr and College Dr
Head north on N 49th St toward Odell St, Turn right onto Gus Young Ave, Turn right onto N Foster Dr, Continue straight onto S Foster Dr (Parts of this road may be closed at certain times or days), Turn right onto College Dr, Use the left 2 lanes to turn left to merge onto I-10 E toward I-12/New Orleans/Hammond
>> Follow I-10 E to S Interstate 10 Service Rd E in Metairie. Take exit 228 from I-10 E
Merge onto I-10 E, Keep right at the fork to stay on I-10 E, Use the right two lanes to take exit 228 toward Bonnabel Blvd
>> Follow S Interstate 10 Service Rd E to Elmeer Ave
Merge onto S Interstate 10 Service Rd E, Keep right to stay on S Interstate 10 Service Rd E, Turn right onto Elmeer Ave.
Get Google Maps Direction Of Our Location HERE
Whatever the service you need – be it plumbing, heating, or air conditioning – consult Bienvenu Brothers.
Our team
knows Baton Rouge like you know Baton Rouge. We appreciate its neighborhoods, its quirks, and its proximity to water (even if it creates sticky, humid air).
Contact our team
in Baton Rouge for top-notch service today:
(504) 835-7783
.