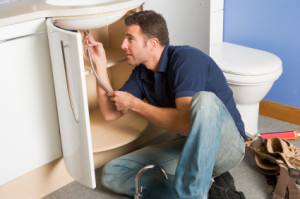 In terms of selecting the right plumber for your New Orleans or Metairie plumbing job, it is key to do a little research beforehand. What we mean is that we highly suggest you find out how qualified your plumbing company is before you enlist one of their technicians to work at your home. Ensuring that the professional who does your residential or commercial work has the right licensure makes the difference between an amateur plumber and an expert.
Mandatory License
It is mandatory for a plumber or plumbing company in Louisiana to obtain an LMP. This stands for Licensed Master Plumber. Whoever you contact should have this information readily available for you. That is because it is crucial to obtain this license if you want to offer plumbing services in Louisiana. This license is offered by the State Plumbing Board of Louisiana, and they take this licensing very seriously. You can even search their site directory to determine if your plumber is licensed.
Supplemental Education
We think it really shows a dedication to the industry if a plumber seeks out associations and organizations. These groups tend to offer development & education courses that keep workers up-to-date with changing trends and the latest technology. As well, when these organizations offer conferences, it is a learning experience for all attendees. This isn't licensure per se, but it shows a commitment to the industry. Be sure to see which associations your plumber of choice belongs to.

Knowledgeable Plumbers in Your Neighborhood
Not only do we at Bienvenu Brothers pride ourselves on our work, but we have the licenses and association credentials to prove it. A simple search on our website or on the State Plumbing Board or Louisiana's site will show our LMP number. And, we have aligned with the Plumbing, Heating, and Cooling Contractors Association (PHCC) because we feel we can constantly learn about our industry. We stay in-the-know and up-to-date because we want to be the best in New Orleans. Contact Bienvenu Brothers at (504) 835-7783 for the expertise you deserve.