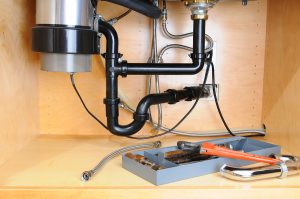 So, you want to keep your garbage disposal running smoothly – and smelling good? The only way to do so is through proper maintenance! Check out our tips for how to maintain your garbage disposal, listed below:
Run your disposal. Always run your disposal regularly, even if you don't have anything to grind. If you don't run your disposal at least once every couple of days, it could begin to rust or corrode. In addition, any lingering food particles and debris might start to harden.
Break up waste. Never throw giant chunks of food in your garbage disposal! This is a surefire way to congest your disposal, leading to inefficiency and eventual disrepair. Cut up your food and waste into small chunks, or clear your plate in the trash before rinsing.
Use lemon or orange peels. To prevent your disposal from stinking, put a touch of citrus in your life! Get a lemon or orange (or other smell-good citrus fruit) and cut up one or two peels, then place them in your disposal. This is a great way to both eliminate smelly odors and help clear away excess waste.
Know what you can, and can't, put down your garbage disposal. Most small food items can be put in your disposal, but there are a few that can't: potato peels, expandable foods (rice and pasta), and any seeds or pits cannot go in your disposal. In addition, grease and oil are a big no-no.
Contact Bienvenu Brothers Today!
Here at Bienvenu Brothers, we guarantee timely, high-quality, affordable services. When our team is called to a job, we'll successfully diagnose and treat the problem at hand. We stand by our ability to provide our community with the best in plumbing assistance. If you'd like to hear more about our services, call us today at 504-835-7783!