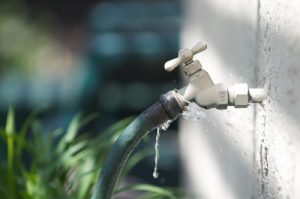 Don't fall for the idea that you can save time and money by skipping seasonal plumbing maintenance this fall! In fact, putting off any kind of seasonal plumbing maintenance will only lead to plumbing problems and repairs that could have otherwise been avoided if discovered early.
Fall plumbing maintenance doesn't have to be costly or time consuming with the help of Bienvenu Brothers! Taking advantage of our highly reviewed New Orleans plumbing services can help you save time and money by nipping potential plumbing problems in the bud.
Be sure to tackle these five fall plumbing maintenance must do's in New Orleans sooner rather than later!
Make sure your sump pump is working Because they help to prevent flooding, sumps pumps are an essential part of your home's plumbing system, especially here in New Orleans. And with the approaching rainy season, you'll want to make sump pump maintenance a top priority.
Check your water heater Annual water heater maintenance is key to extending the lifespan of your water heater and increasing its efficiency. And since your water heater works harder in cooler temperatures, now is a good time to schedule service.
Look out for "frozen" opportunities Although winters in the Big Easy are typically mild, a frozen pipe can easily catch you off guard! Exposed plumbing in unheated areas of your home such as the garage should be properly insulated to prevent freezing.
Drain and disconnect outdoor hoses Properly draining and disconnecting any outside hoses help to prevent frozen and burst piping both in and outside your home. This small step and help you avoid big plumbing problems! And while you're at it, make sure your outside faucets aren't dripping or leaking. Even a tiny leak can cause serious water damage, especially during the cooler months.
…and don't forget about your sewer system Did you know that your home's sewer system works even harder during the fall, spring, and summer months? If you noticed sewer problems such as clogs before or during the fall, don't wait to have them repaired! Putting off these repairs can lead to a plumbing emergency and potential health hazard.
With a variety of plumbing maintenance services and a team of experienced plumbers to perform them, you can trust Bienvenu Brothers with all of your fall plumbing maintenance needs. For seasonal maintenance and fast, friendly service year round, call Bienvenu Brothers!