Ignorance is anything but bliss, especially when it comes to hidden, sneaky water leaks. Your plumbing pipes could be leaking and causing water damage behind the scenes for quite some time without you even knowing! Being familiar with water leak signs can help you prevent this from happening.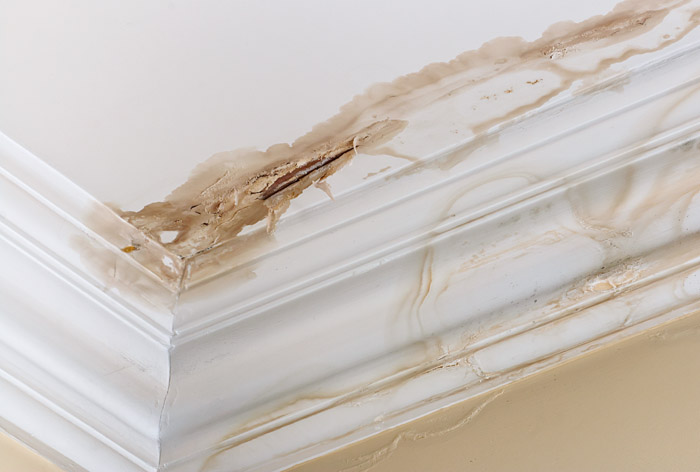 If there's anyone that knows how to find lurking water leaks in New Orleans, it's the experts at Bienvenu Brothers! We've been repairing leaking plumbing pipes in New Orleans since 1937! Our highly-rated leak detection service can uncover even the sneakiest water leaks, and we're happy to help our customers learn what to look for when it comes to recognizing water leak signs.
Take a look at these scary signs of sneaky water leaks in New Orleans. If you see — or smell — any of these signs, call Bienvenu Brothers for service as soon as possible!
Ominous odors: If certain areas of your home have an earthy or musty smell regardless of how often you clean, then it's likely that a hidden water leak is to blame. In addition to this unpleasant smell, the excess moisture created by hidden water leaks also contributes to mold and mildew growth.
Running water sounds: Hidden water leaks aren't always visible to the naked eye, but sometimes you can hear them before you can see them. If you hear the sound of running water behind your walls, leaking plumbing pipes could be the cause. In such a situation you end up paying for water that you can't even use. You should take care of this immediately before it causes further damage.
Low water pressure. Have you noticed a sudden decrease in your water pressure lately? A pesky water leak in your plumbing pipes could be the cause! Water escaping through a leak in your plumbing system can have a negative impact on your home's water pressure. 
Spongy, warped flooring: Water damage from a hidden water leak can cause the flooring to disintegrate and rot from the inside out, leaving it feeling spongy or soft. Water leaks can also cause the flooring to warp and become uneven. A cracked foundation can also be the result of a water leak. Stained walls, ceilings, or floors could be an indicator of a hidden water leak. If the stain is pooled near your pipes or fixtures, then it's likely that a plumbing pipe is leaking somewhere behind the wall or flooring.
Unusually high water bills: Despite doing your best to conserve water, is your water bill higher than normal? According to the Environmental Protection Agency (EPA), fixing water leaks can help homeowners save up to 10% on their water bills. That is why you should proactively uncover and fix water leaks as soon as possible. 
If you think you may have a sneaky water leak in your New Orleans home, give Bienvenu Brothers a call right away! We'll find the source of your leak quickly and repair it with quality service that you can trust. Get started today by scheduling an appointment with us.
How to Prevent Sneaky Water Leaks
The best way to avoid the expense, hassle, and damage caused by sneaky water leaks is to prevent them proactively. Here are a few things you can do:
Get an annual plumbing inspection – Bienvenu Brothers offers professional inspections that can help uncover any hidden water leaks before they become a bigger problem.
Check for wet or discolored spots – Regularly inspect your walls, ceilings, and floors for wet or discolored spots that could indicate a water leak.
Check Pipes & Fixtures – Check your pipes, fixtures, and appliances regularly to see if there is any visible or dripping water. Replace old plumbing components – Older plumbing components may be more susceptible to water leaks. Consider replacing them with newer, more efficient components.
Be informed – Learn the signs of a hidden water leak and be prepared to act if you see any of these signs in your home.
By following these simple steps, you can help prevent and protect your New Orleans home from sneaky water leaks! And as always, Bienvenu Brothers is here to help. We offer comprehensive plumbing services for all your needs. Contact us today to schedule an appointment!
We'll be happy to help you get your home back on track and keep water leaks at bay. Thanks for choosing Bienvenu Brothers!
Contact Bienvenu Brothers if You Suspect You Have Sneaky Water Leaks
To get the most accurate diagnosis and repair for your plumbing issues, trust the experts at Bienvenu Brothers. We'll help you get to the root of your leaking plumbing pipes and take care of the issue quickly and efficiently. While sneaky water leaks can be scary, they're no match for the plumbing professionals at Bienvenu Brothers! If you suspect you have leaking plumbing pipes, call us right away at (504) 835-7783 for more information or to schedule an appointment! Our experienced team can quickly track down the source of your water leak and provide a fast, reliable solution. Contact us today to find out more about our water leak detection service in New Orleans!