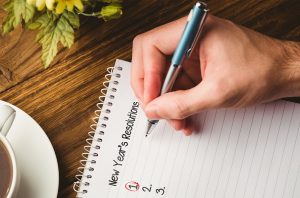 It's a New Year and as we reflect on 2016, what did you learn about your plumbing system? Did it handle your holiday parties and overnight guests?
New Year's Resolution #1: Faster Running Drains
Did slow running drains give you a New Year's Day headache? Take 2 aspirin and then call Bienvenu Brother for fast service.
Clogged drains are one of the most common issues your plumbing will face in New Orleans. Bienvenu Brothers provides many solutions to clearing your drain, including the use of Bio-Clean Drain Treatments. Bio-Clean is an innovative and environmentally beneficial way of clearing your drain.
New Year's Resolution #2: More Hot Water
Were your guests waiting for hot water to take their showers? Is the lack of hot water a constant argument in your home in the morning?
If more hot water can help solve at least one family feud, we recommend a tankless water heater. They are the most efficient type of water heaters available.
You will see a return on your initial investment in the rewarding sound of peace in the morning (well, at least because of hot water).
Check out our money saving coupons and then give Bienvenu Brothers a call. Since 1937, the Bienvenu family has been helping New Orleans with all their plumbing needs.