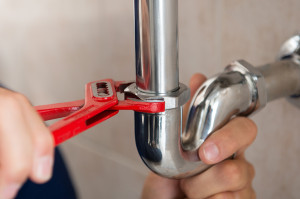 If you own a business in the New Orleans area, you know how important it is to have your plumbing working well and have any problems addressed quickly. That's why it's so important to have a commercial plumbing service, like Bienvenu Brothers around to provide preventative and emergency plumbing services when needed.
In this article, we look at the benefits that come with having a commercial plumbing service looking after your interests.
Use a Company With Experience
Bienvenu Brothers has been in business since 1937. With nearly 80 years of experience under our belts, our professional technicians take their job seriously. We pride ourselves in being up-to-date on the most current methods of handling plumbing issues and we'll put our years of experience to work for your property.
Whether you need a minor plumbing repair taken care of or a major commercial HVAC installation, or any other plumbing, heating, or cooling service, you can know that your project will get the care and professional attention that it deserves with Bienvenu Brothers.
Use a Company with Know-How
The licensed plumbing and heating technicians at Bienvenu Brothers are well-versed in the latest technologies and have the experience and skills needed to perform any service you need for your New Orleans commercial property. We've got you covered, whether it's an issue related to:
But don't make the mistake of thinking you only need commercial plumbing services when something goes wrong. Check out of protection plans and ask us about our service plans that are available for your commercial property.
Use a Local Company
Bienvenu Brothers know's the New Orleans area well. Feel free to call us with whatever questions you might have pertaining to our products and services. You can reach us at (504) 835-7783. Give us a call today to put our experienced professionals to work for you and your company.
Published at May 7, 2016
Category: Plumbing