Whole-House Humidifiers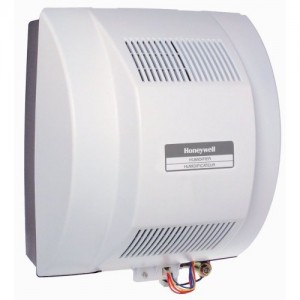 Are you suffering from the effects of dry air? For some, dry air can bring with it increased respiratory and allergy symptoms along with dry, itchy skin. Whole-house humidifiers are a great solution for families looking for a convenient way to end the discomfort of having excessive dry air in their home. Bienvenu Brothers is proud to provide our clients with high quality whole-house humidifier installation and repair. Our experienced technicians can provide you with the information you need to determine if a whole-house humidifiersare a good choice for your family.
I highly recommend Bienvenu for ALL your plumbing needs





"We were in a pinch when our kitchen sink stopped up on a Saturday evening of a HOLIDAY WEEKEND with several out of town guests staying with us. We needed to get the kitchen sink unclogged as soon as possible so I called Bienvenu Brothers Plumbing and they went above and beyond what I expected. They arrived on time, were professional and courteous, answered all of our questions, and most importantly got our sink working again! I highly recommend Bienvenu for ALL your plumbing needs!"
Benefits of Whole-House Humidifiers
Whole-house humidifiers are becoming more and more popular in modern homes, especially those in dry or cold climates. Having a whole-house humidifier professionally installed can provide you with countless benefits, including…
Decreased respiratory ailments during dry seasons
Protection for humidity-sensitive items in your home, like wood or musical instruments
More convenience than one-room humidifiers
Accurate humidity levels with the use of a hygrometer
Less maintenance and cleaning than one-room humidifiers
Healthy moisturized skin during even the driest of days
Affordability and efficiency to use on a daily basis
Homeowners are raving about the positive effects they are seeing from having a whole-house humidifier installed. Don't suffer any longer with symptoms of dry air. Call Bienvenu Brothers today to schedule your installation.
Whole-House Humidifier Installation
You will need to have a licensed technician install your whole-house humidifier. To install your whole-house humidifier, you need a professional who is experienced with heating and cooling systems as well as how to connect it with your current duct system. You should never try to install a whole-house humidifier on your own. Simply call Bienvenu Brothers and we will dispatch a knowledgeable technician with the expertise to install your system quickly and easily.